mbOPCSvr...
Application Description
(OPC Server for modbus)

mbOPCSvr is designed to provide a generic interface between modbus slave devices and Windows applications operating as OPC Clients. MbOPCsvr operates as a standard Windows Multiple Document Interface, (MDI), application. Each document represents a block of data from an addressed modbus slave and is scanned independently based on a user defined clock interval. Each data item configured within a document may be addressed by one or more OPC Client applications. As new data is read from the modbus slave, the OPC Tags are automatically updated. Multiple slaves may be attached to the PC and made available to OPC from any of nine serial ports or via a modbus/TCP connection.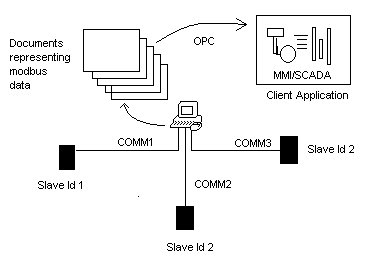 Using mbOPCsvr, you may open multiple documents to represent modbus data collected from a slave device. Each document is scanned according to the defined rate and made automatically made available to any compatible OPC Client application.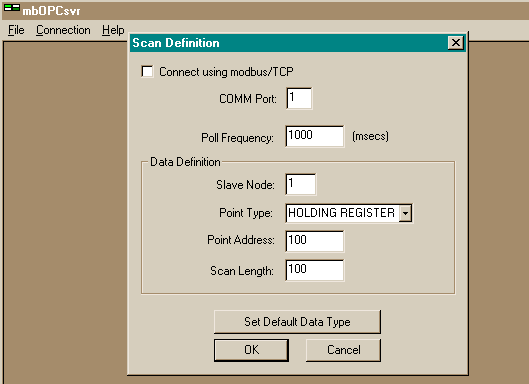 Each data point defined within a document is represented by a tag name associating the PC Com Port, Slave ID, and Modbus Address. Register data may be scanned from the slave as integer, unsigned, floating-point, or scaled values.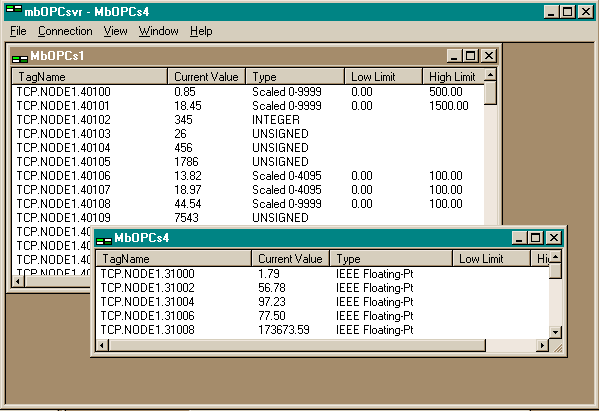 Last Updated: Sept 17, 1999
Copyright © 1999, WinTECH Software


Download mbOPCsvr.